Fixture design, simplified.
Design custom fixtures in under 20 minutes.
CAD expertise is optional.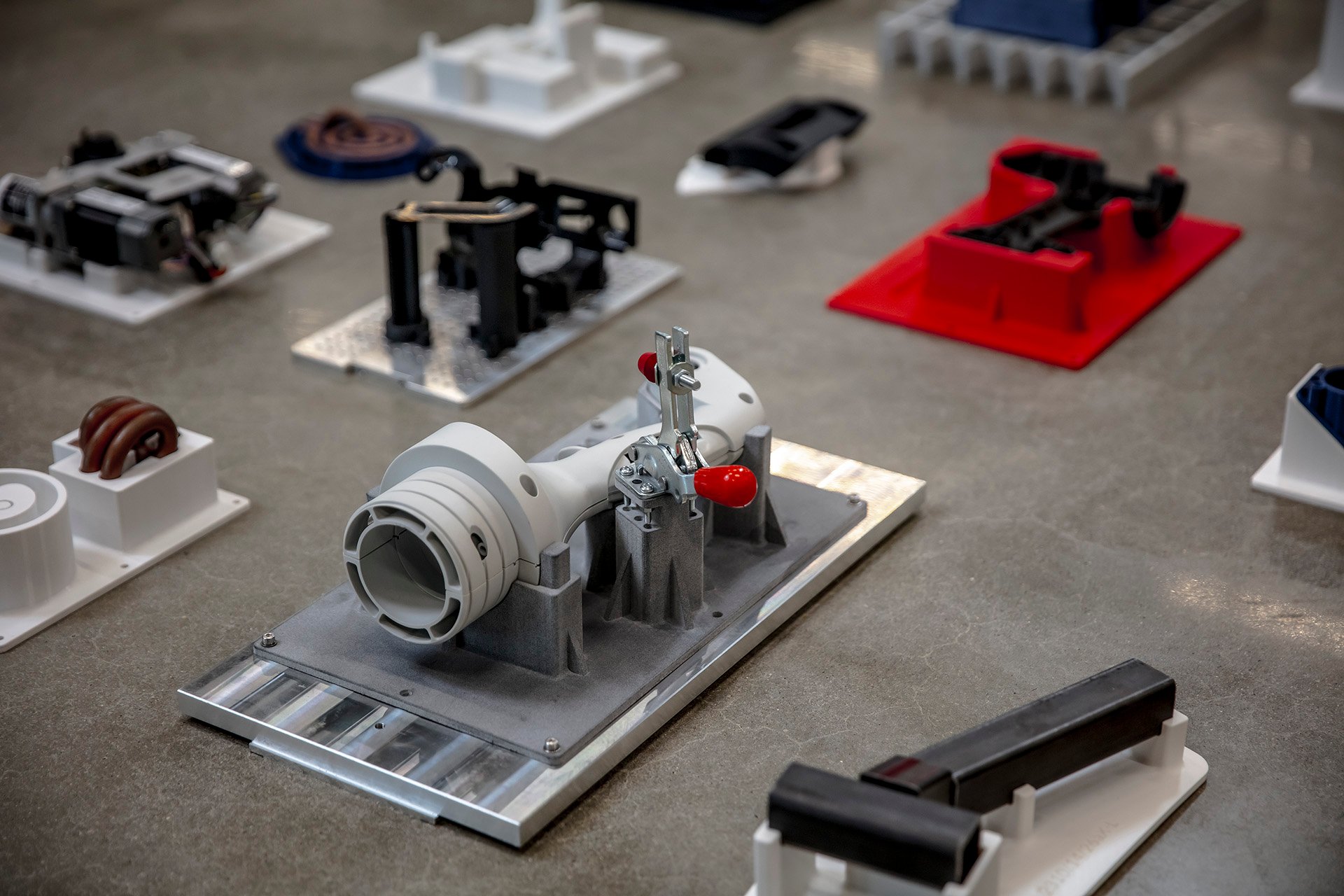 Design without CAD complexity
Fixture design in CAD software is time consuming – even for experienced engineers.
fixturemate is intuitive web-based software that allows anyone
to design fixtures fast, whether you're familiar with CAD or not.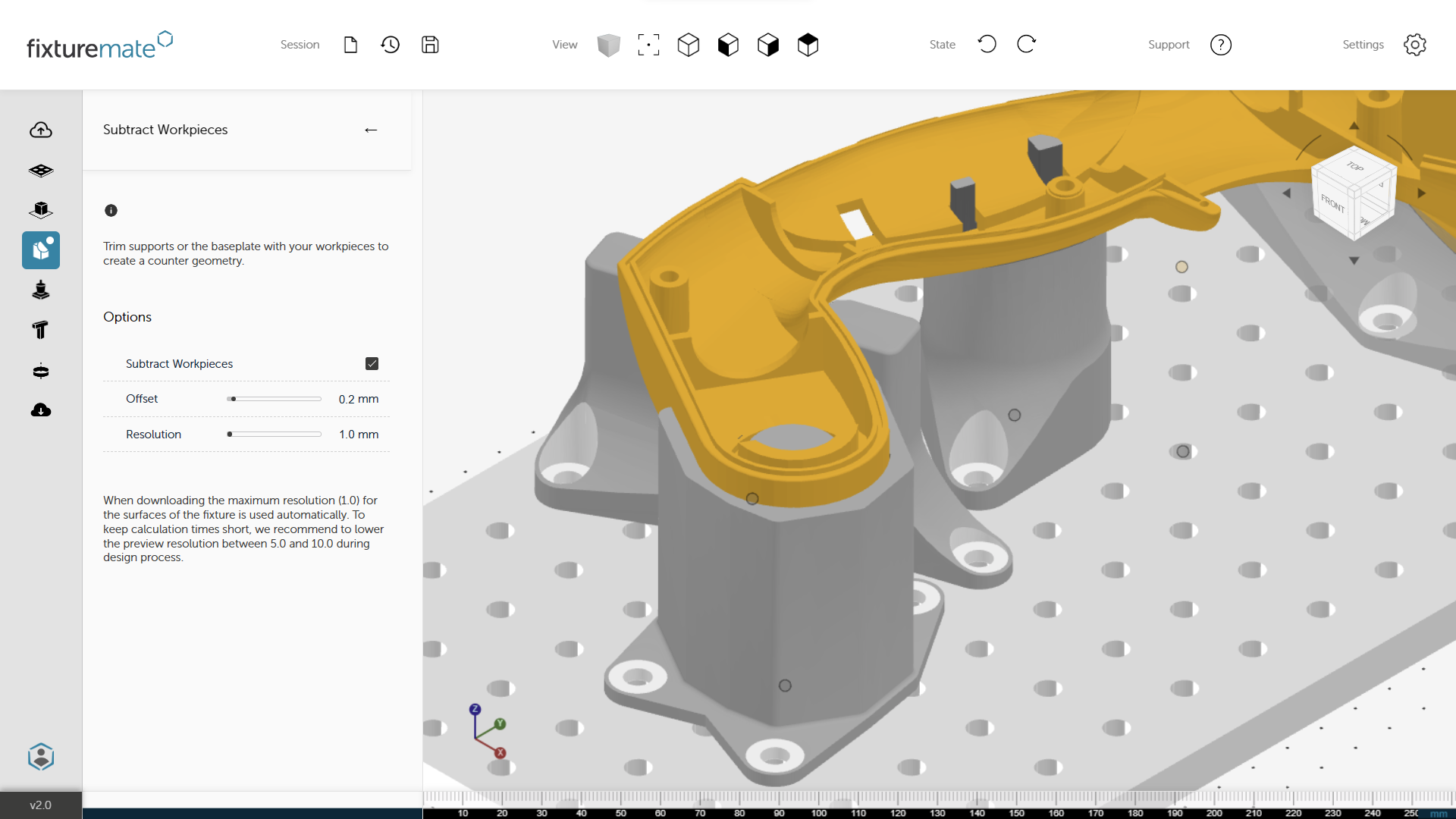 Easily create a negative
In just a few clicks, subtract complex geometries, avoid undercuts, and fine-tune offsets for a securely fitted fixture.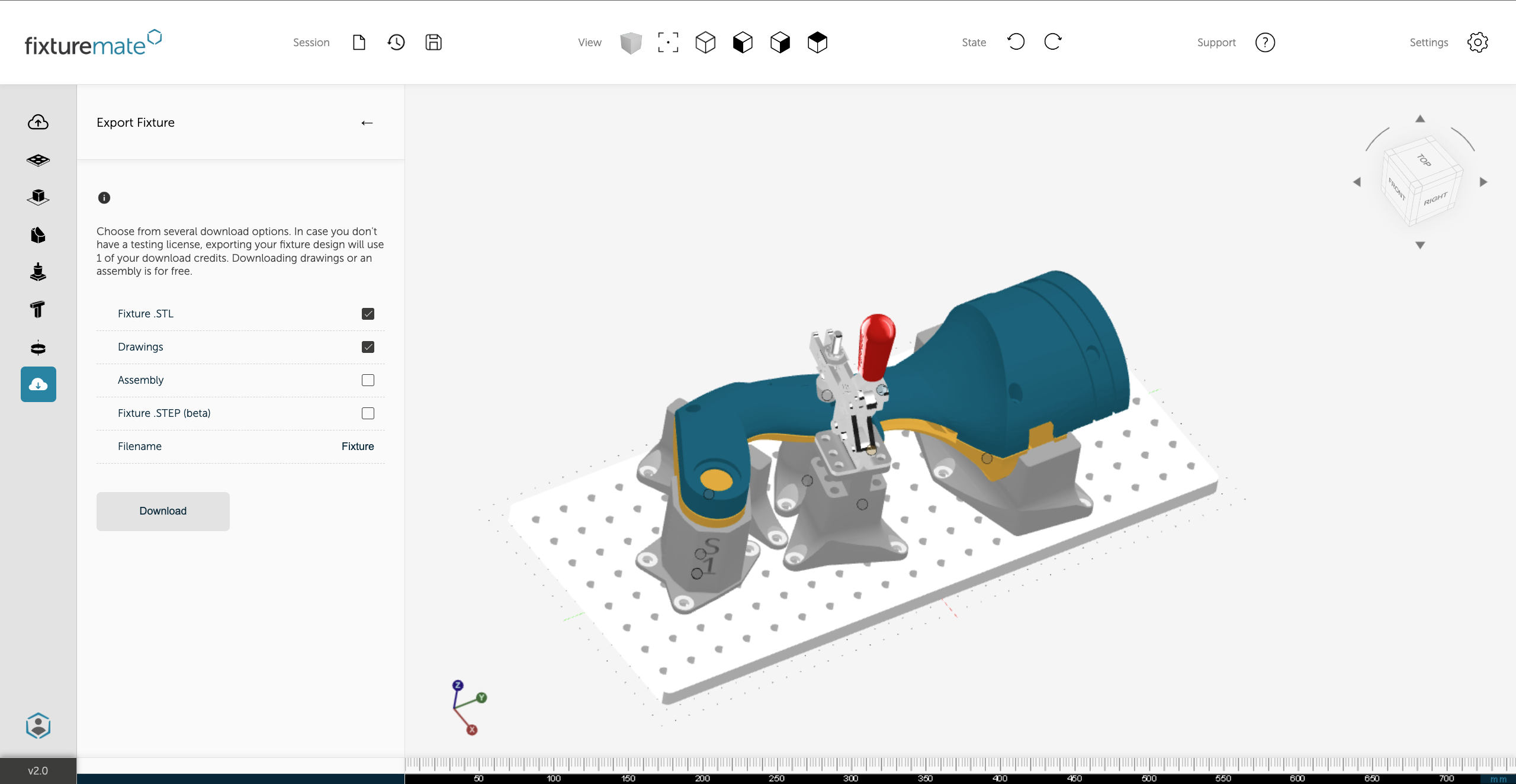 Seamless 3D printing integration
Exports are optimized for 3D printing, so once your design is complete, simply slice, 3D print, and deploy your custom fixture within hours.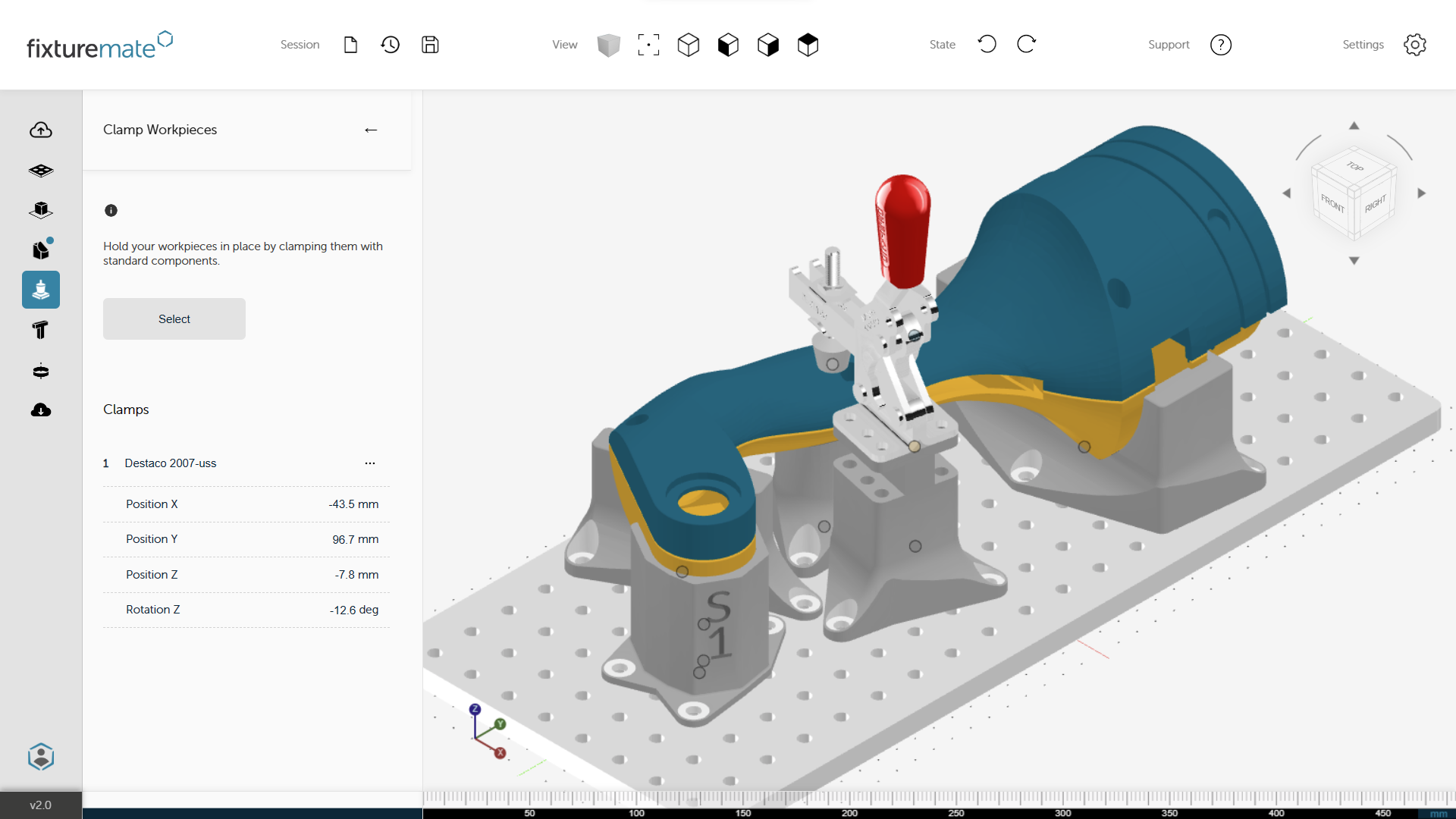 Industry-standard components included
A range of standard clamps and baseplates are available directly in fixturemate, saving you the hassle of creating these components from scratch.
fixturemate
An intuitive web-based software enabling anyone to design fixtures for 3D printing.
Book demo
fixturemate design workflow
Step 1
Import CAD data
Upload STL, 3MF, SLDPRT, or STEP workpieces, and position them in the workspace.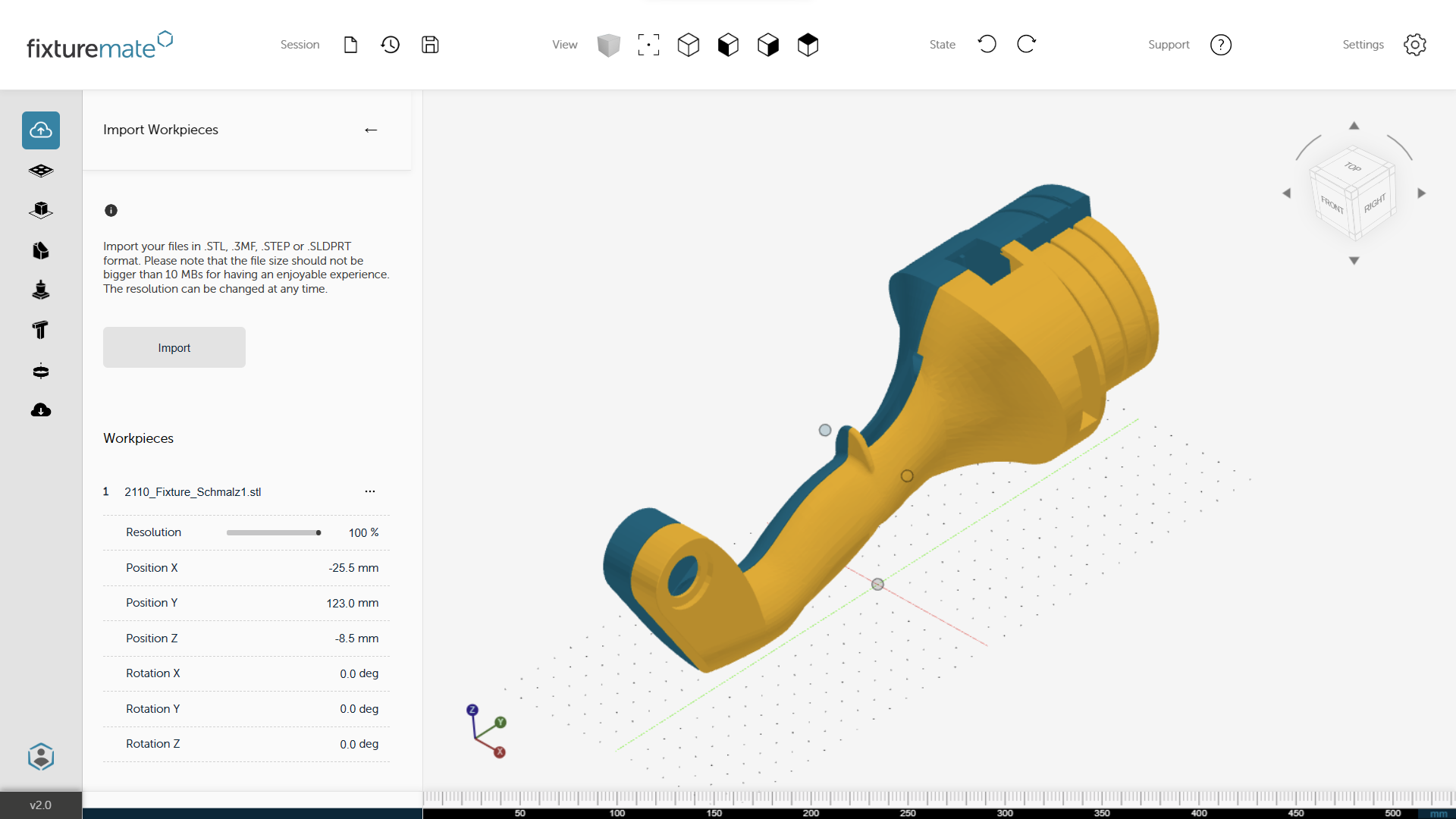 Step 2
Define the baseplate
Your fixture's baseplate can be a standard manufactured component, or completely 3D printed.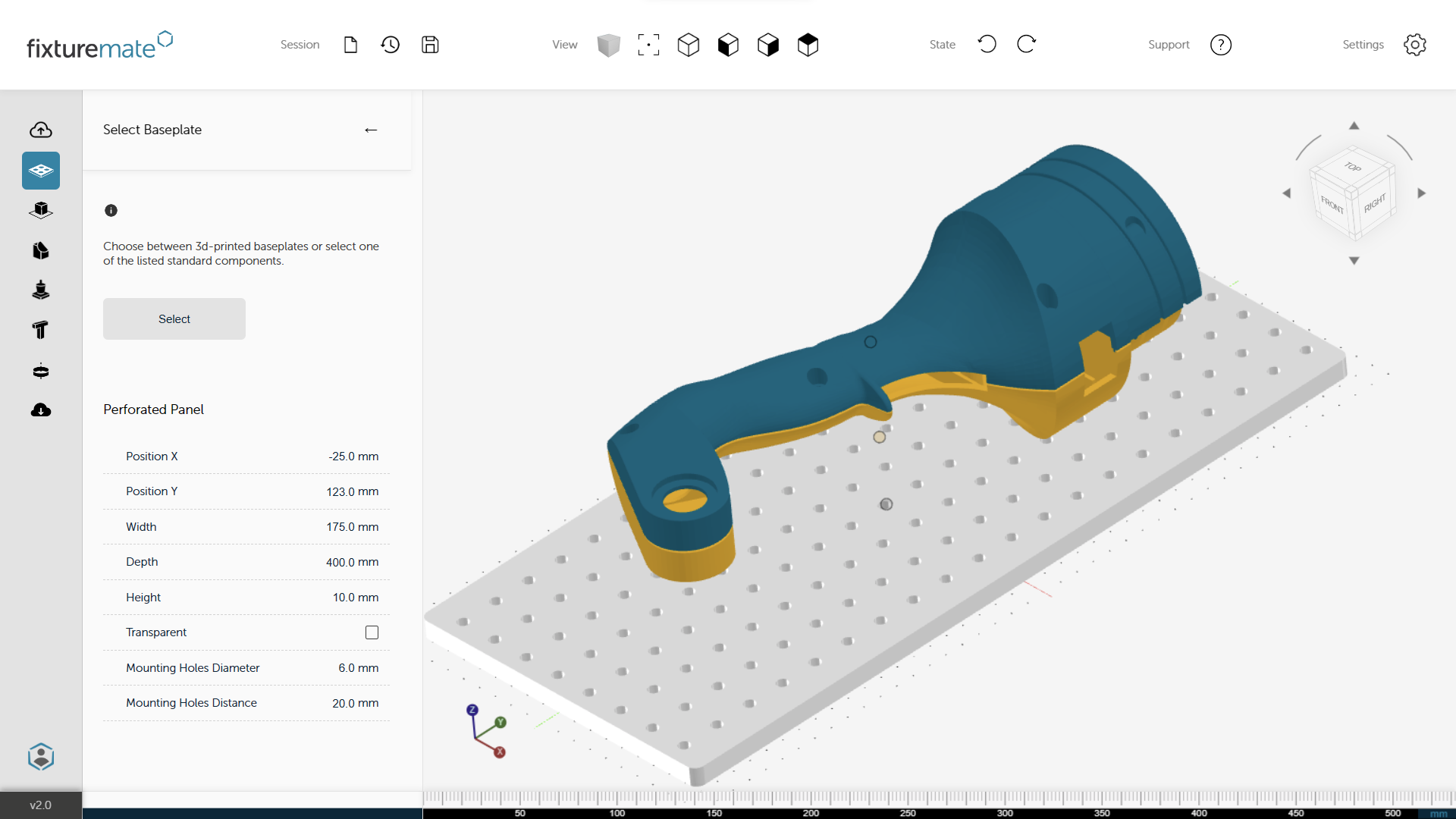 Step 3
Generate support structures
Support workpieces with rectangular, cylindrical, conical, or custom-shaped structures.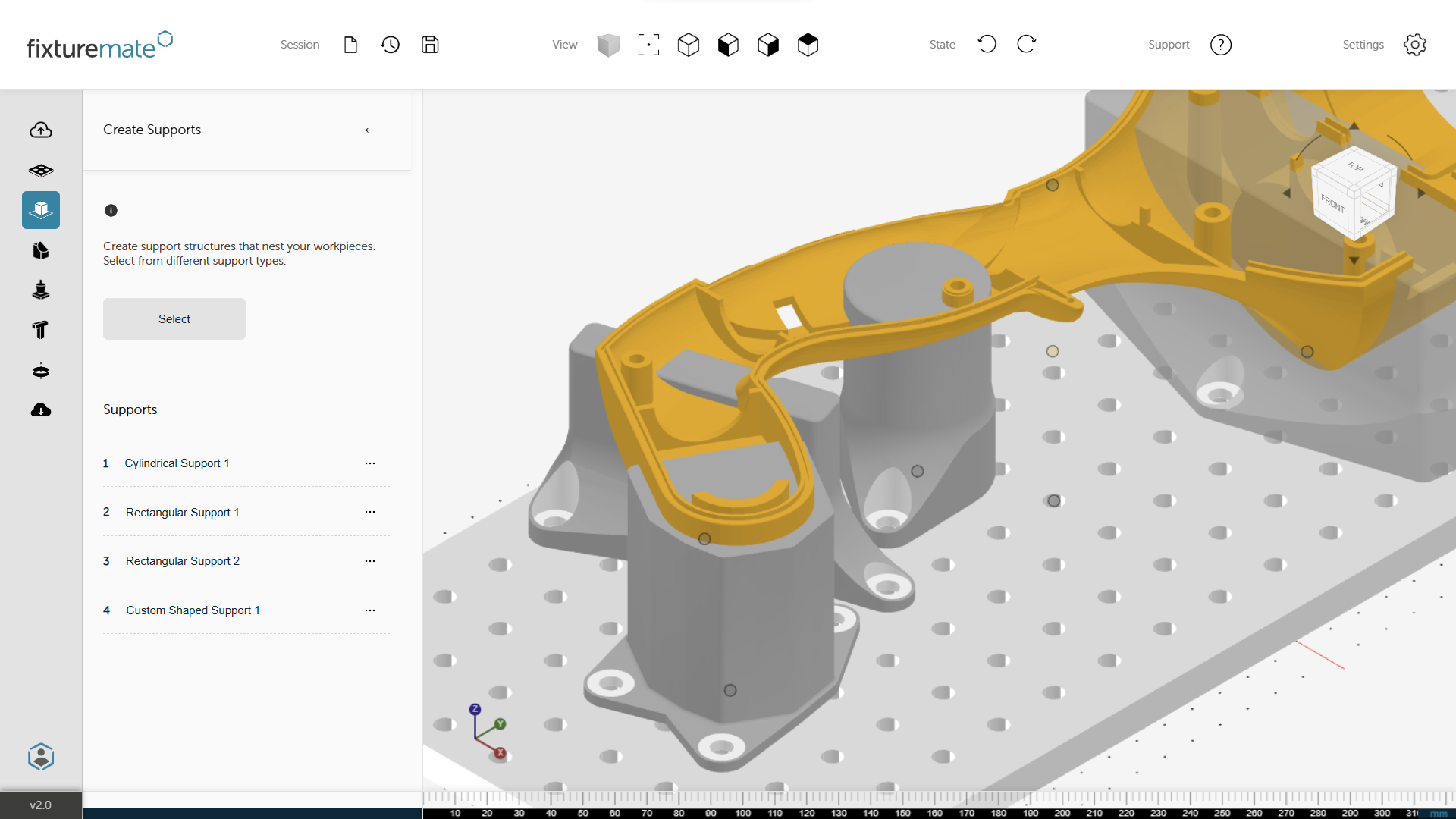 Step 4
Create a negative
Subtract your workpiece geometry from the support structures to form a nested geometry, and fine-tune offsets for a snug fixture fit.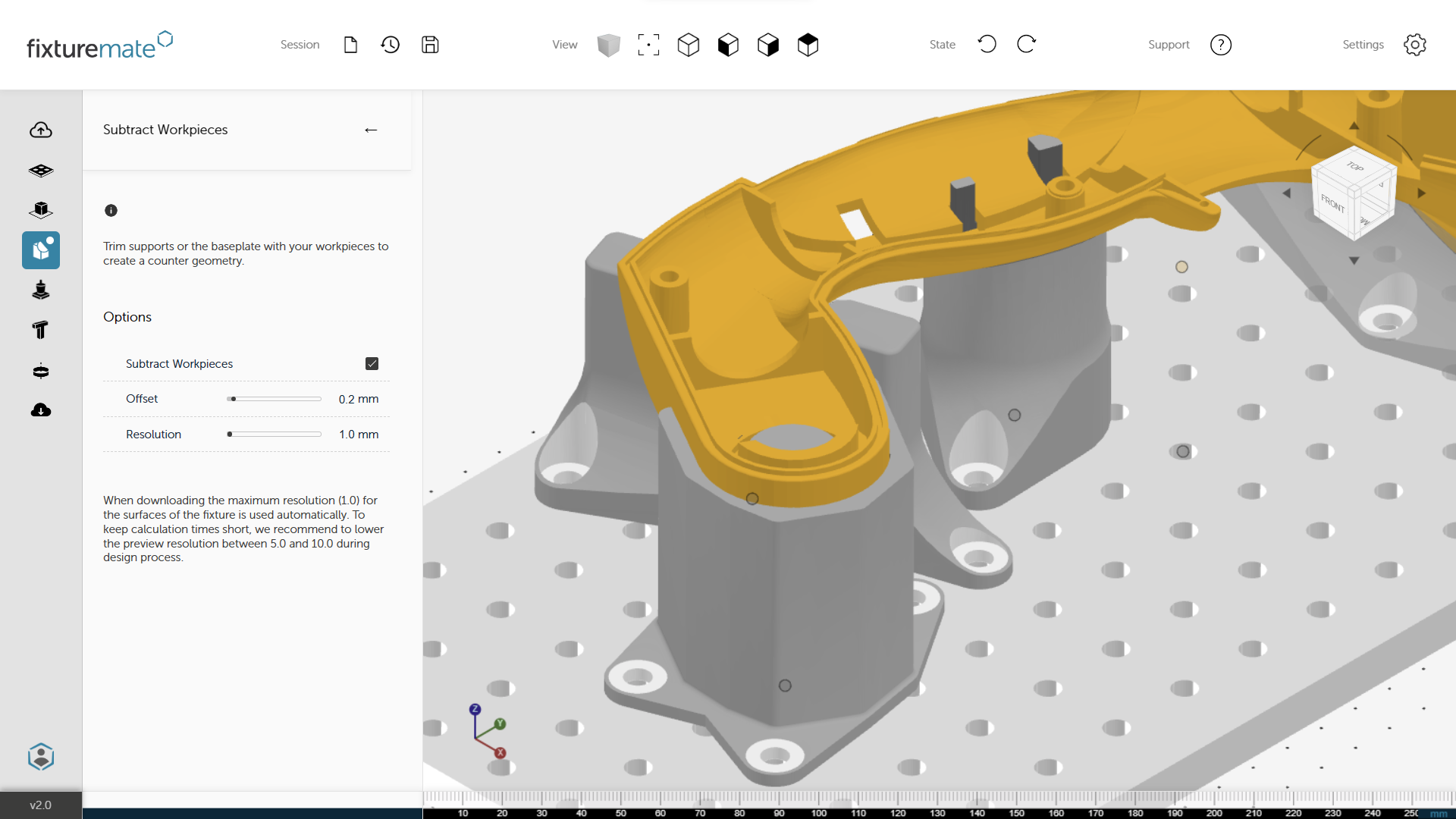 Step 5
Add standard components
Incorporate optional features, such as clamps, text labels, holes, or cutouts.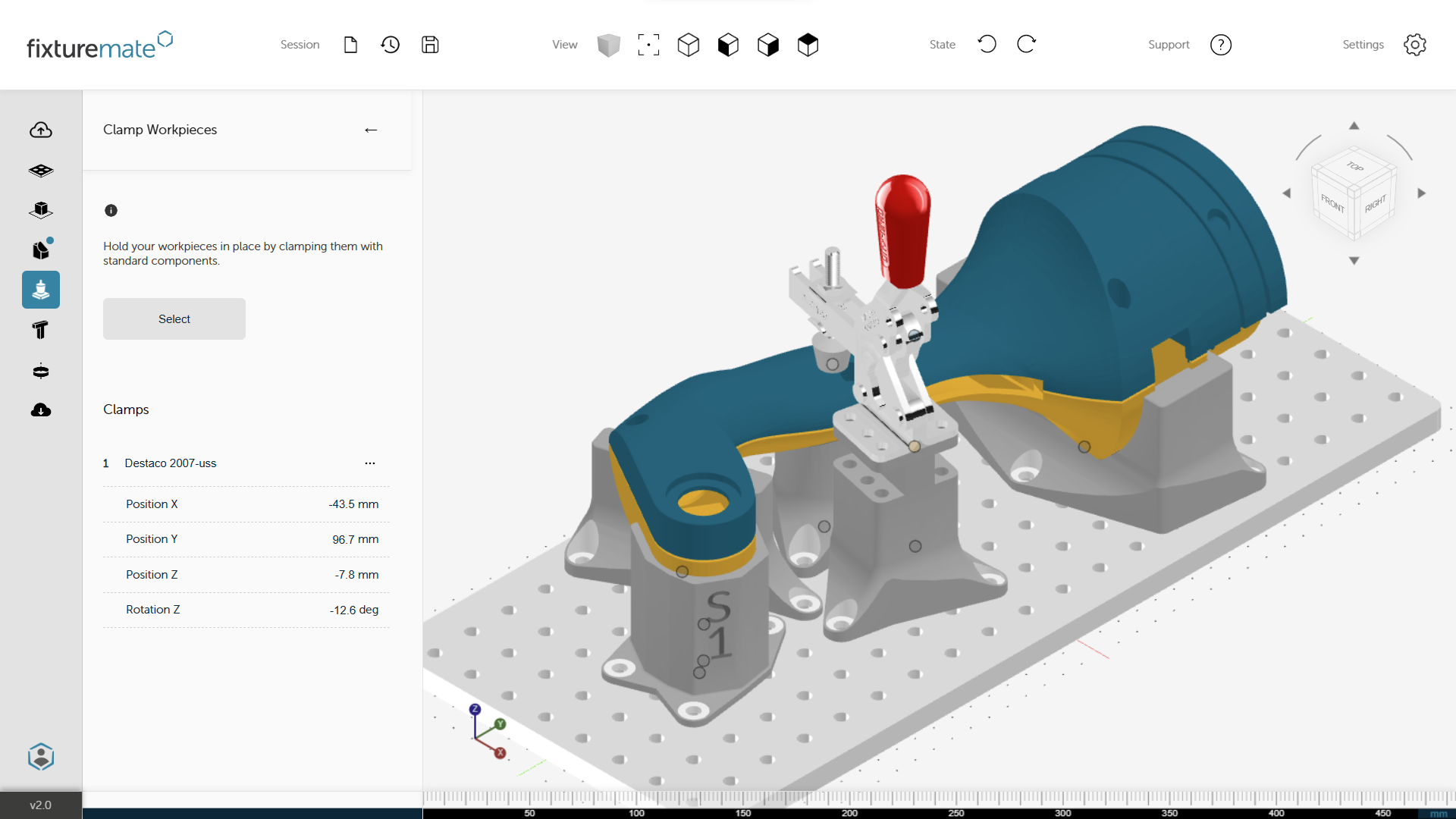 Step 6
Export for 3D printing
fixturemate outputs STL files optimized for 3D printing. It can also auto-generate PDFs of 2D drawings to clearly communicate the assembly process.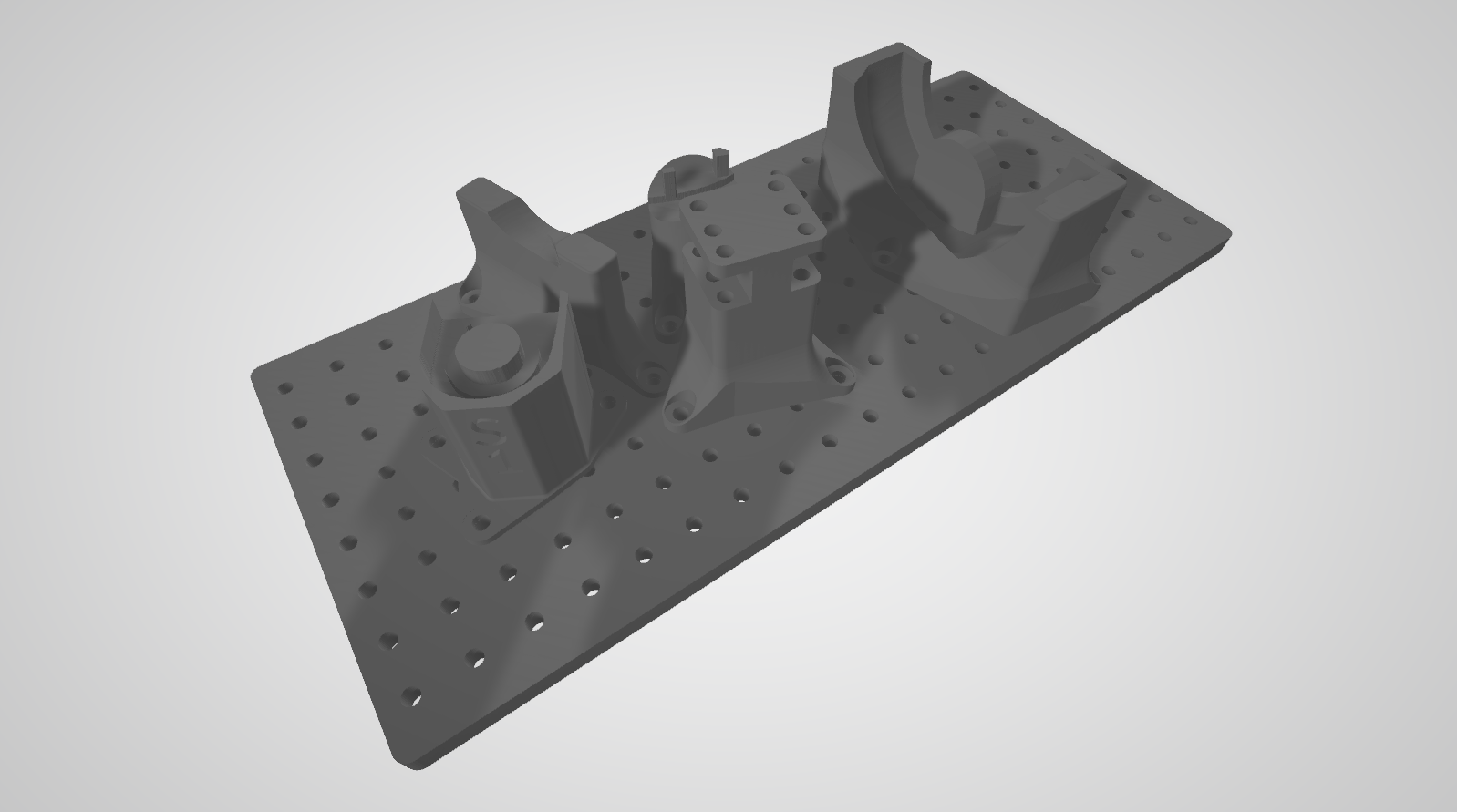 One software, multiple applications
fixturemate is already being used by industry to create a
diverse range of 3D printed production aids and tooling, including:
Assembly fixtures
Streamline assembly with exact part orientation for simple connections and mounting.
Learn more
Assembly fixtures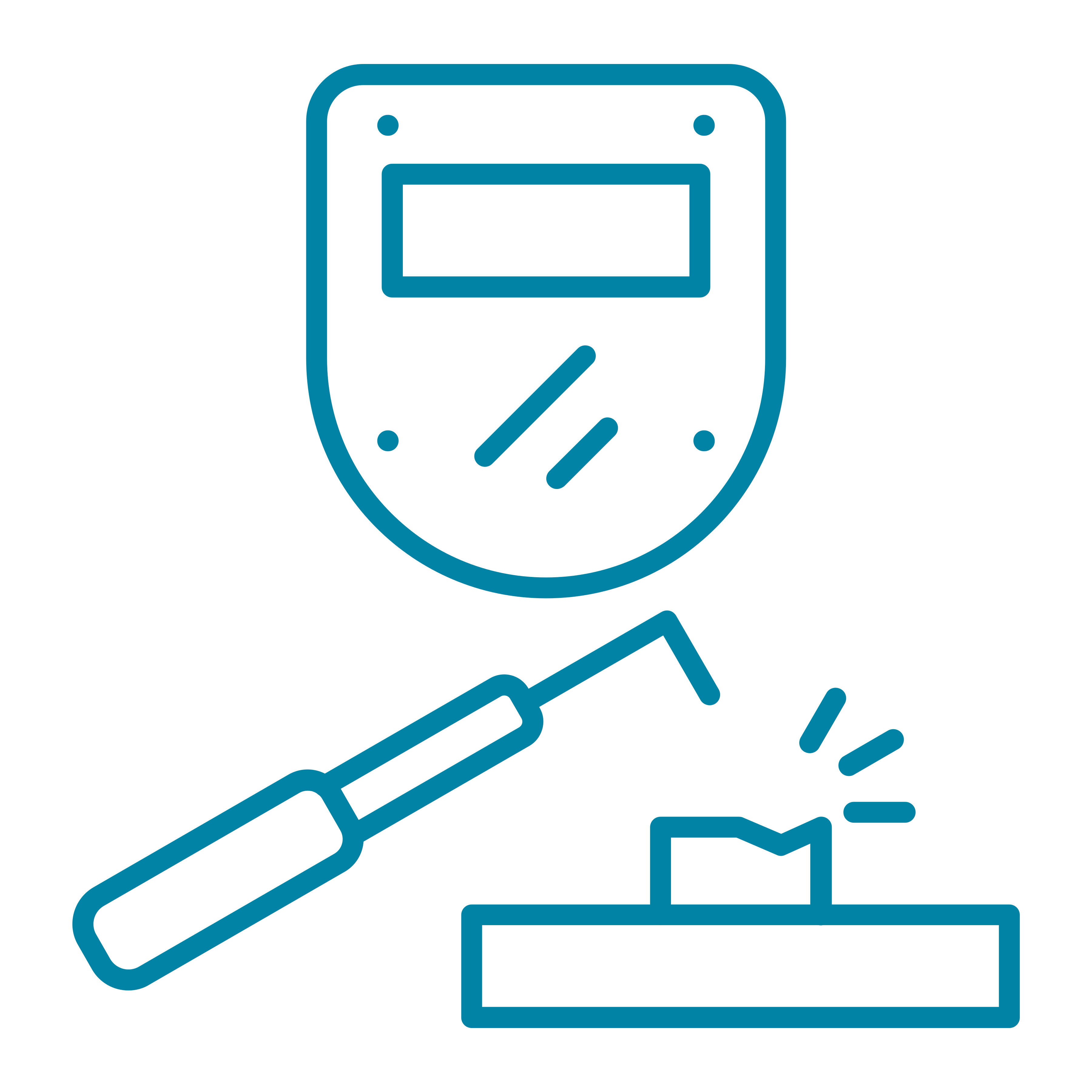 Welding fixtures
Ensure precise alignment and stability when bonding or welding parts, guaranteeing consistency.
Learn more
Welding fixtures
Measuring fixtures
Securely hold parts with minimal surface contact for CMM or CT quality control processes.
Learn more
Measuring fixtures
Inspection gauges
Use Go/No-go gauges to swiftly check the accuracy of parts after production or assembly.
Learn more
Inspection gauges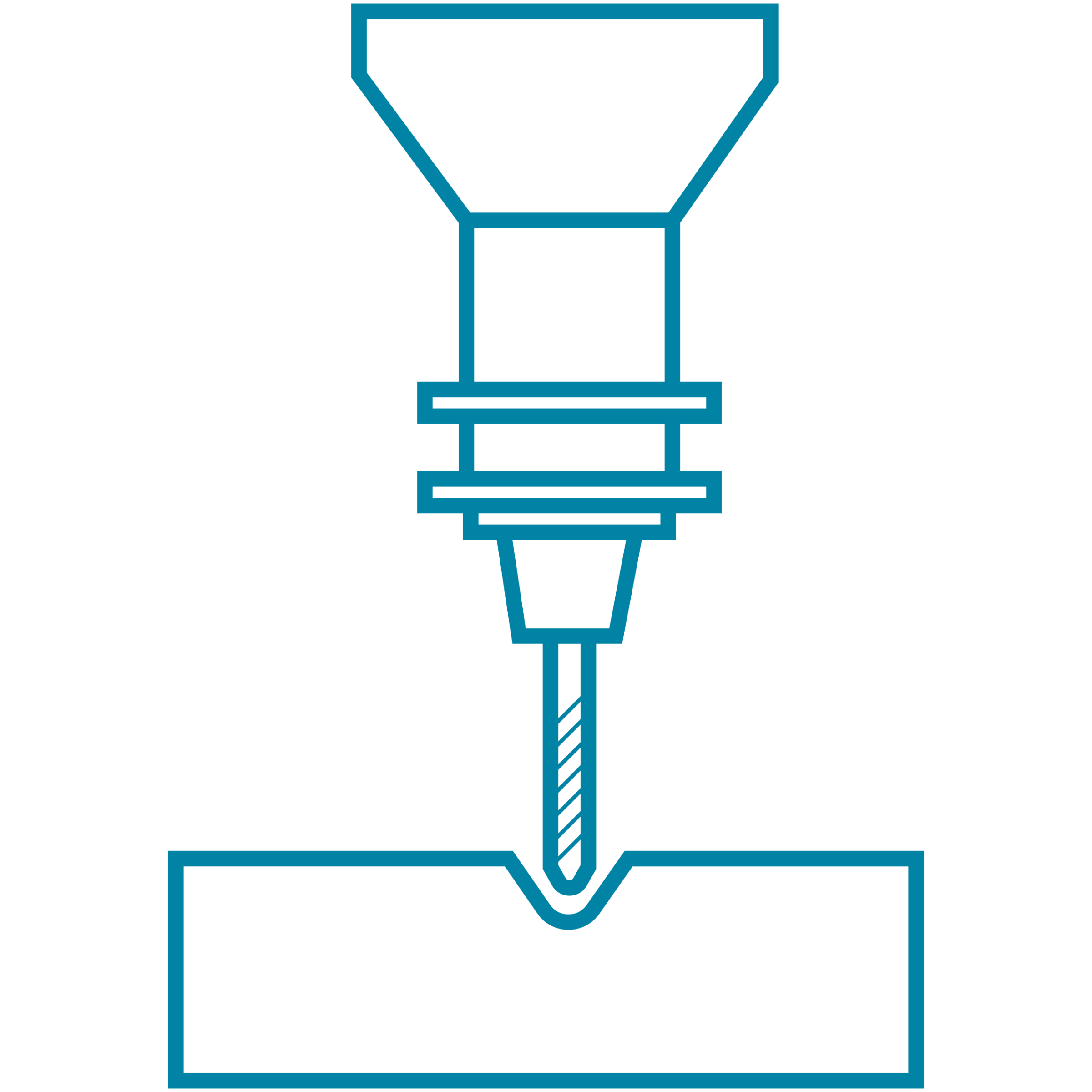 Machining fixtures
Create strong and stable custom workholdings for turning, drilling, and milling operations.
Learn more
Machining fixtures
Carrier trays
Boost internal logistics by safely transporting delicate components between workstations efficiently.
Learn more
Carrier trays